Some Unusual and Creative Uses of Wooden Gazebo
Some Unusual and Creative Uses of Wooden Gazebo
Description
Wooden Gazebo has been there for centuries as regular fixtures in our backyards and outdoor landscapes. Outdoor structures such as wooden gazebos and wooden pergolas provide a level of decorative and functional use that make them appealing at locations, including parks and homes of all sizes.
Investing in a gazebo may seem to be a little expensive as they are traditionally associated a being a poolside feature.
After all, they make a great addition to any outdoor entertainment area, particularly if there is a pool. You can only use it in the summers and for the rest of the year, it just sits there with no one use at all. Installing a gazebo is just a waste of money. If you are among those who have similar thought processes, then today after learning these unusual yet creative uses of wooden gazebos will make you think twice before reaching a conclusion. And you will fall in love with wooden gazebos and regret not having one yet.
So what exactly can you use a gazebo for? you've got to know how to use them and for what purpose.let's see some of the interesting ways in which you can use a wooden gazebos.
1) An Outdoor Movie Theater in Wooden gazebo-
If you already own a gazebo you can convert it into a home theater. All you have to do is to set some TV, a CD system, and extra speakers. Once all set organize a party
2) Temporary Shelter as Gazebo-
If you have a movable gazebo you can move it to provide temporary shelter to your vehicles in a hot summer. Set up the gazebo in your driveway or on the pavement and park your car in the cool shade.
3) A greenhouse Gazebo-
If you are a nature lover you can set up a small garden in your gazebo and can contribute to the environment and at the same time beautifying your backyard.
You can also grow seasonal fruits and vegetables to enjoy fresh and organic products which are good for your health. Don't forget to maintain a suitable temperature for these vegetables and fruits to grow by adding flexible plastic walls to keep the gazebo interior warm and humid.
4) Pop-up Shop-
If you have small businesses use your temporary wooden gazebos as a popup shop. Setting it up in parking lots, near shopping areas will bring a lot of attention and awareness among people about your business.
With minimum investment it, not a bad idea at all though before doing so you have to get the permission and license from the respective authority.
5) Charity Drives-
If you want to help those in need what can be better than a charity drive. They are the most effective way to collect food, money, and clothes for the less-privileged.
Setting up your gazebo near the church, hospitals, etc will get attract lots of walker-bys to your gazebo. Most of those people wouldn't mind contributing to a noble cause.
6) Playhouse gazebo-
Gazebos aren't just for adults. They can be a place for the kids to enjoy too. It's a great way to get the kids out of the house. Kids will be entertained for hours and will get a much-needed break from technology in the house.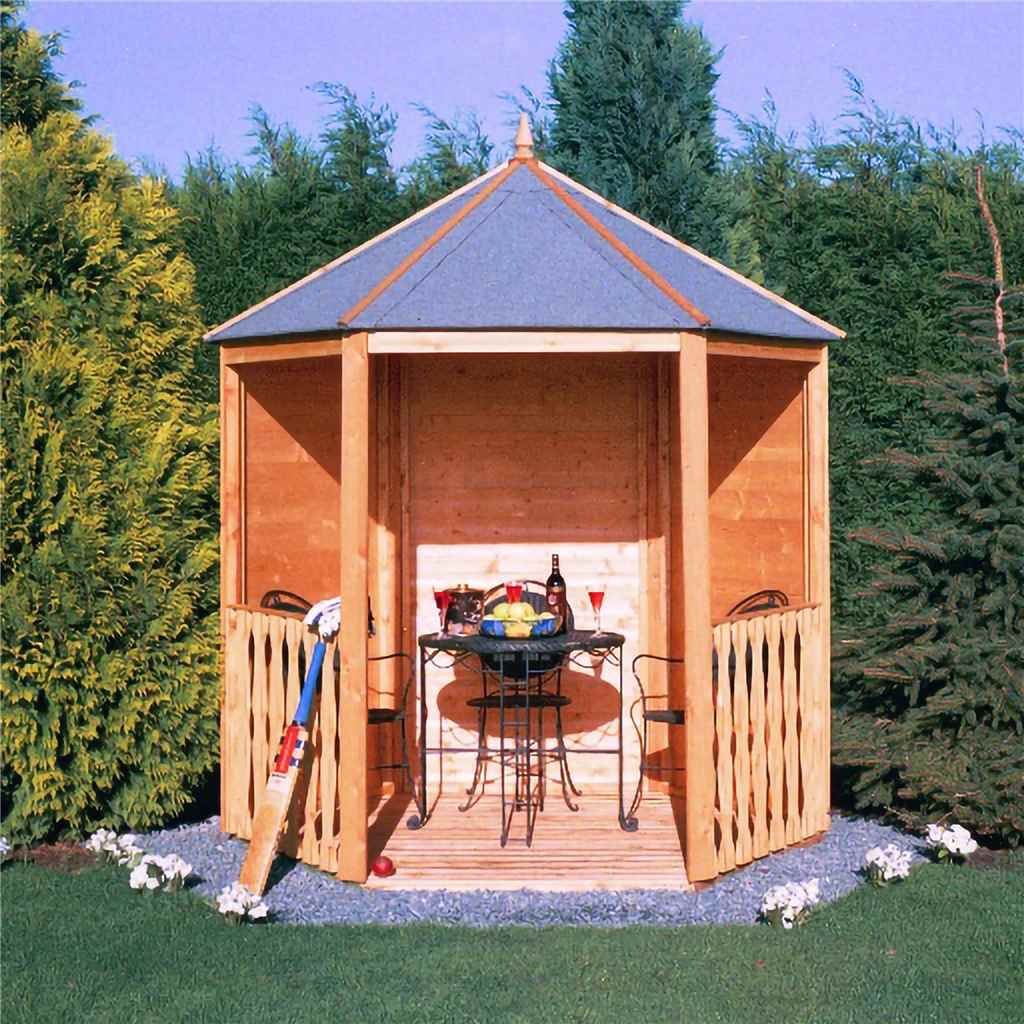 You can decorate the playhouse gazebo with a table and chairs, some books, and their favorite toys.No matter what the weather is, if you have gazebo kids will still be able to get some fresh air.